GS1900 Series
The Zyxel GS1900 Series of 8/10/16/24/48-port GbE Smart Managed Switch with Gigabit speed and essential managing functions bring your business network more flexibility and connectivity. Providing GbE switches with power-saving functions, fanless design and full IPv6 support ensure your network to be ready for future expansions. In addition, the PoE models GS1900-8HP/10HP/24HP/48HP Gigabit switch complies with the IEEE 802.3at Power over Ethernet (PoE) Plus standard.
Zyxel ONE Network experience
Aiming for relieving our customers from repetitive operations of deploying and managing a network, Zyxel ONE Network is designed to simplify the configuration, management, and troubleshooting, allowing our customers to focus on the business priorities. Zyxel ONE Network presents an easy-to-use tool, Zyxel ONE Network Utility (ZON Utility), to realize speed network setup. Zyxel Smart Connect** allows Zyxel networking equipment to be aware and recognize each other and further facilitating the network maintenance via one-click remote functions such as factory reset or power cycling. Zyxel ONE Network redefines the network integration across multiple networking products from switch to Wi-Fi AP and to Gateway.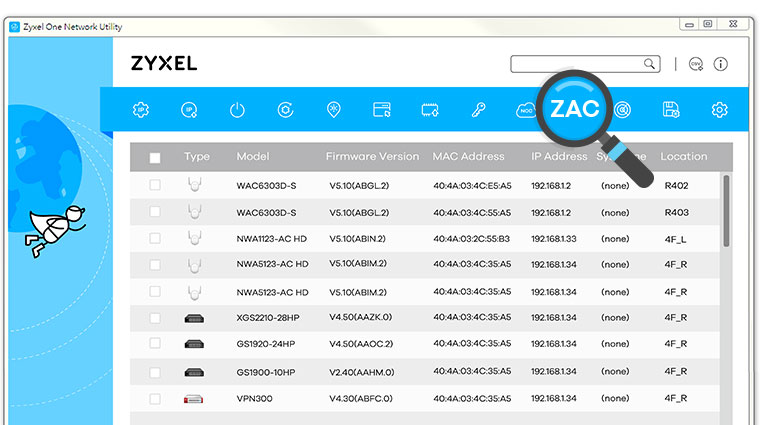 ** Zyxel Smart Connect is supported on selected models. Please refer to specifications for more detail.
Onsite Scenario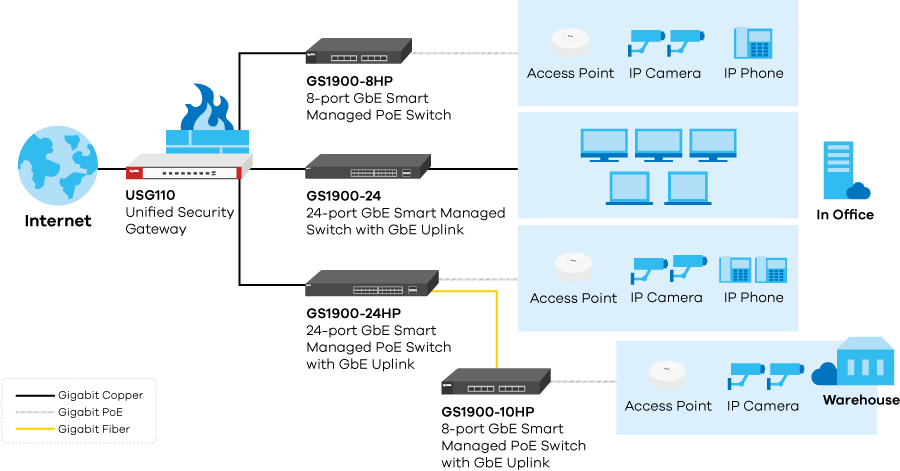 *All specifications are subject to change without notice.